Hey friends,
So things seem to be moving along with a certain guy in a big way. We're both at school together and hit it off the first time we talked to each other before hitting a roadblock a bit later on. Things are now so much better between us now and I think he's on the verge of making a move… I'm extremely excited about how things are going and I can't wait to see what happens next.
So of course I took a look at the astrology. Quite interestingly enough the synastry looks pretty rocky, but the composite looks beautiful to my eye. So I've included the synastry, the composite, as well as our natal charts. Please keep in mind that I only have my time of birth and not his. I'd be really interested to see what you have to say about this. I'd even love to ehar what you have to say about you think this relationship could play out, considering the differences between the synastry and the composite. There's a lot, so even if you only look at a part of it, I'd be so grateful.
Synastry
His Venus opposition My Pluto orb 0° 41'
His Mars opposition My Mercury orb 1° 45'
His Mars conjunct My Neptune orb 0° 31'
His Neptune opposition My Mercury orb 1° 36'
His Moon square My Venus orb 0° 6'
His Mercury trine My Sun orb 1° 13'
His Mercury square My Uranus orb 2° 1'
His Venus sextile My Mercury orb 0° 25'
His Venus square My Mars orb 2° 0'
His Venus trine My Neptune orb 1° 39'
His Mars sextile My Pluto orb 1° 29'
His Jupiter trine My Venus orb 1° 22'
His Pluto trine My Mercury orb 0° 56'
His Pluto square My Mars orb 0° 38'
His Mercury trine My Ascendant orb 2° 46'
His Ascendant trine My Moon orb 0° 55'
Composite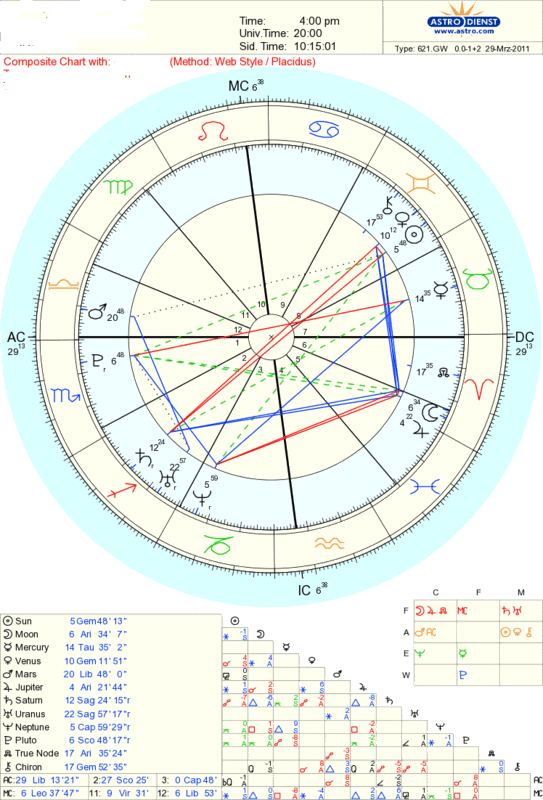 I know my time of birth but not his.
My Natal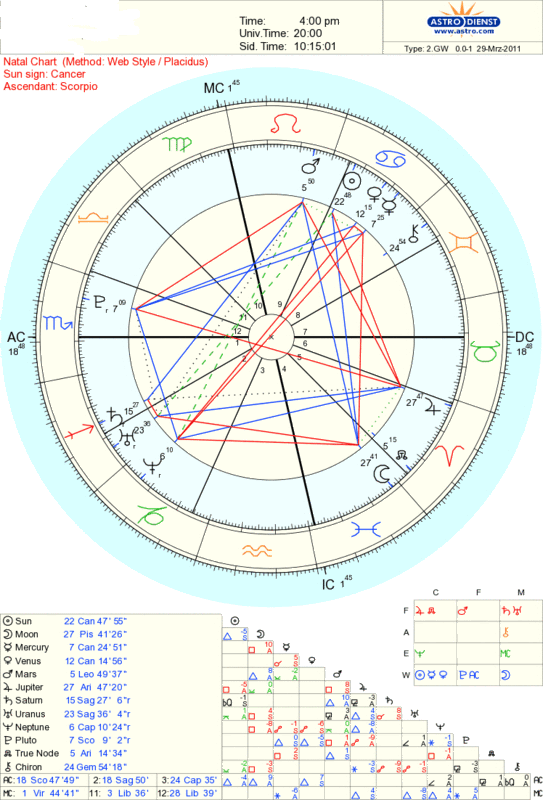 My time of birth is known.
His Natal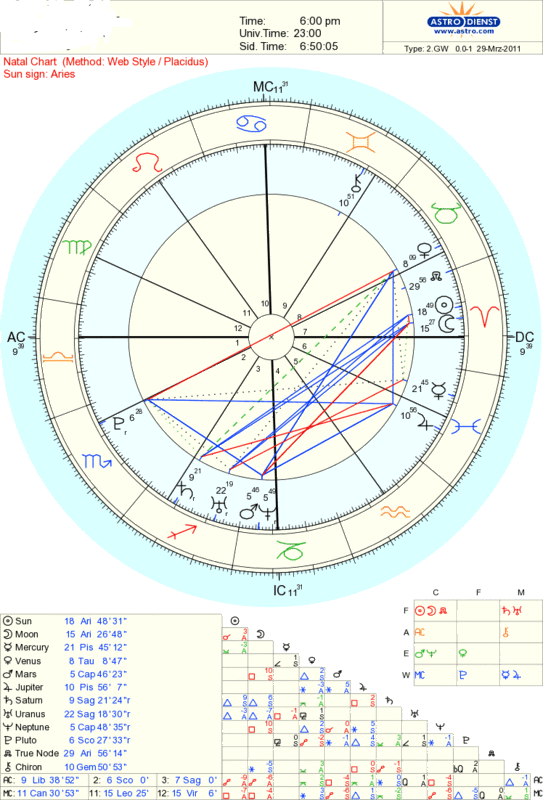 His time of birth is unknown.
I can't wait to hear what you guys have to say about this!