Wondering if somebody can please help with some insight into any significance of a double grand trine in the 4th, 8th & 12th houses of a solar return chart? I have a trine between north node (12th leo, moon (4th, sagittarius) and chiron (8th, aries). And a trine between neptune (8th, pisces), venus (12th, cancer) and jupiter (4th, scorpio). I understand from what I've read that this is a grand water trine and grand fire trine.
I'm a novice at astrology. The charts were drawn up for me by a professional astrologer, although during the reading she said nothing about these 2 grand trines in my solar return chart and dwelled mostly on what I felt were the negatives in my other charts. In particular she noted that my progressed chart shows a conjunction between chiron and the moon in the 8th house. She left me with the feeling that something bad is about to happen! Now I know this conjunction is not good, based on what I've searched so far. But I'm wondering if it is off-set at all by the grand trines in my solar return chart? So I'm posting here because I would like a second opinion.
I'm 41, I've been single for a while, I don't have kids. My main aim for that consultation was whether there is something in my natal chart that shows some learnings or growth areas I can attend to, to find a successful long term relationship. The astrologer implied that I may have to wait 7/8 years for that. I'm a little dismayed.
Second opinions gladly appreciated. This is my first time posting in this forum
I've been google searching these aspects but haven't come up with much so far. Thank you very much for taking a look at this.
Solar chart: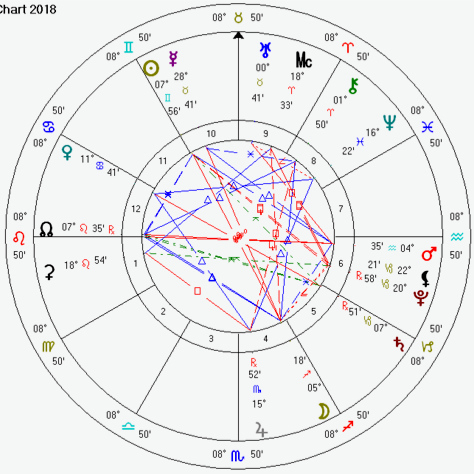 Progressed chart: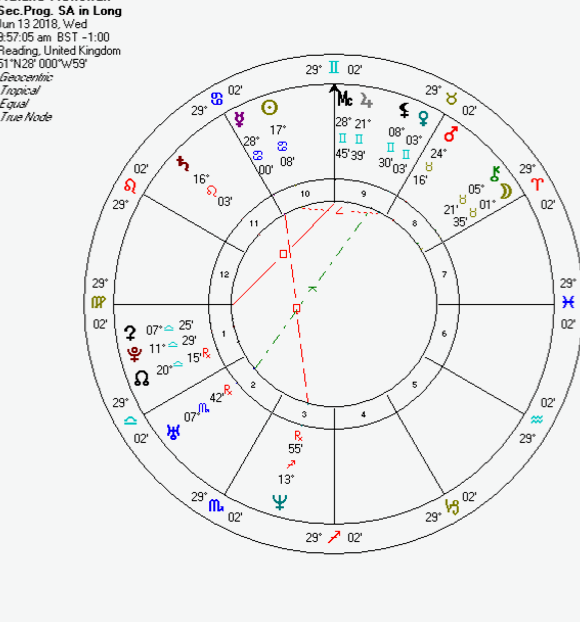 Natal chart: