Composite with someone possibly linked with the Oklahoma City bombing in 1995
---
Composite with someone possibly linked with the
Oklahoma City bombing
in 1995, someone I know is psychotic, he is from the same area at the time it was planned and executed (Kingman, AZ).
What strikes me is the Sun/Saturn/2nd house cusp conjunction over the fixed star Algol.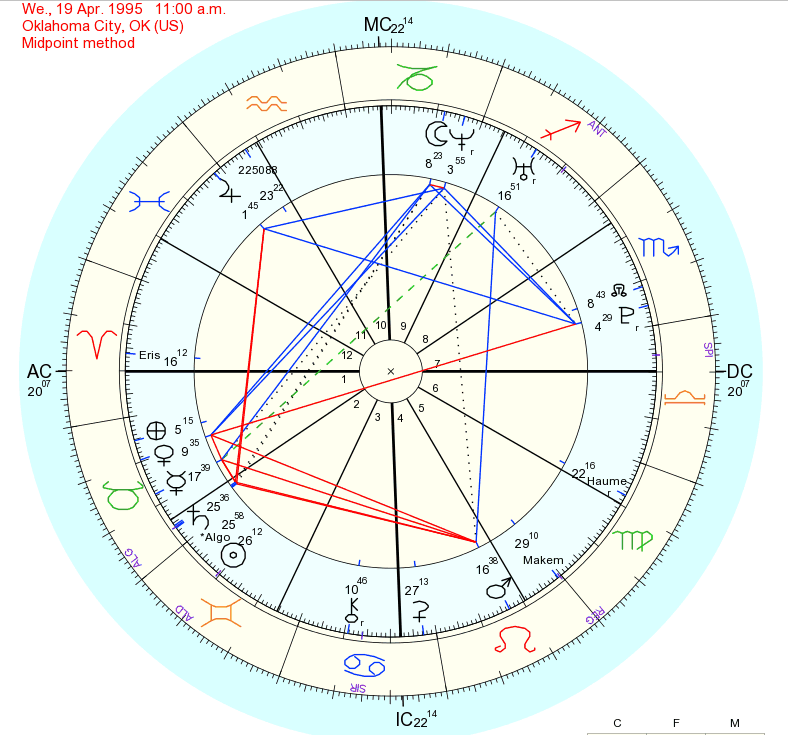 __________________
The Golden Rule
:The principle of treating others as one wishes to be treated. It involves empathizing and perceiving others also as "I" or "self". The
Golden Rule
will never inspire a
Psychopath
.
Psychopathy
is characterized by persistent antisocial behavior, impaired empathy and remorse, and bold, disinhibited, egotistical traits.