No chats for chat's sake please! NO MEMES allowed please!
I'd like this thread to stay devoted to News
of the day (earthquakes, if any - like the collapse of the Condo in Florida) and whatever is actually newsworthy.

There are many chat threads
, so this one is created expressly for no chat for chatting sake, but rather devoted to the day's news.
Thanks for participating
or if you choose not to thanks in advance for not diverting the intent of this thread! I do understand now and then, we ALL may divert unintentionally but when brought to mind, please do not keep repeating same.
note: I may however,
take some
of my charts posted onto the thread entitled "latest new political news" in which I participated until it started to divert into "all chatting" without Newsworthy events.

Thanks for avoidance of the chatting here. - as its not the intent of the thread.
Creation of Thread for News Astrology : 10:48 A.M. Mesa Arizona

Mundane - Electional-event chart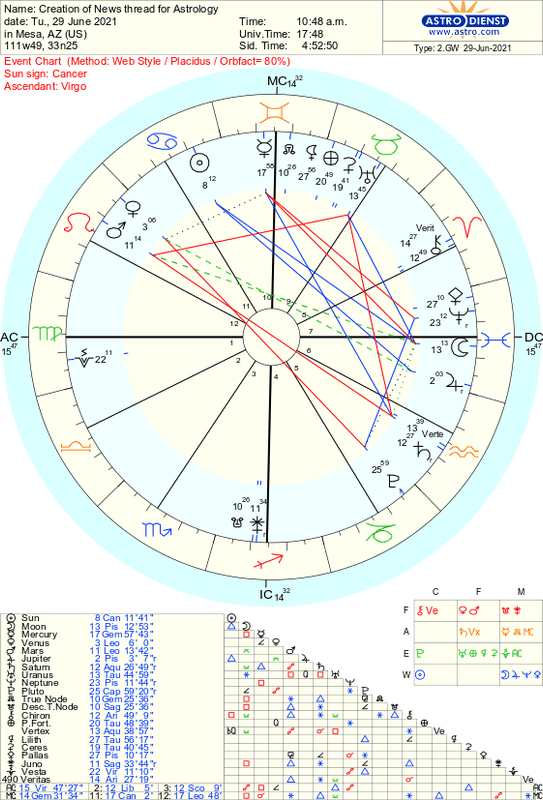 Last edited: