Many composite charts with me and songs, albums, movies where my sun is conjunct the M.C.,9 A.M. is the standard time businesses open and Edgar Springs, Mo is the closest city to the population center in the U.S.
Me: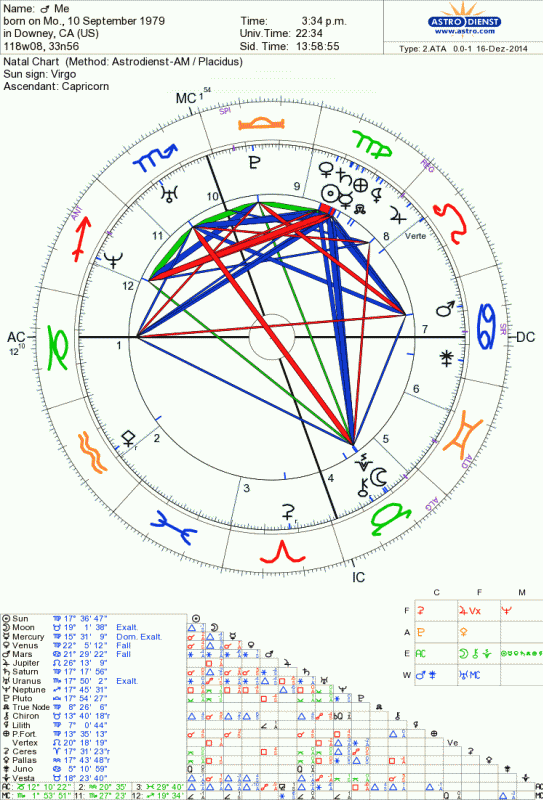 Me and the album Reload by Metallica.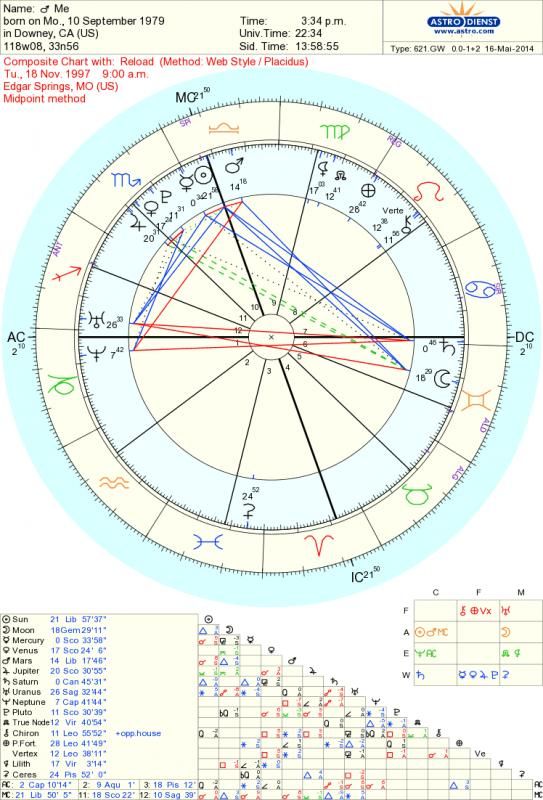 Me and the movie end of days.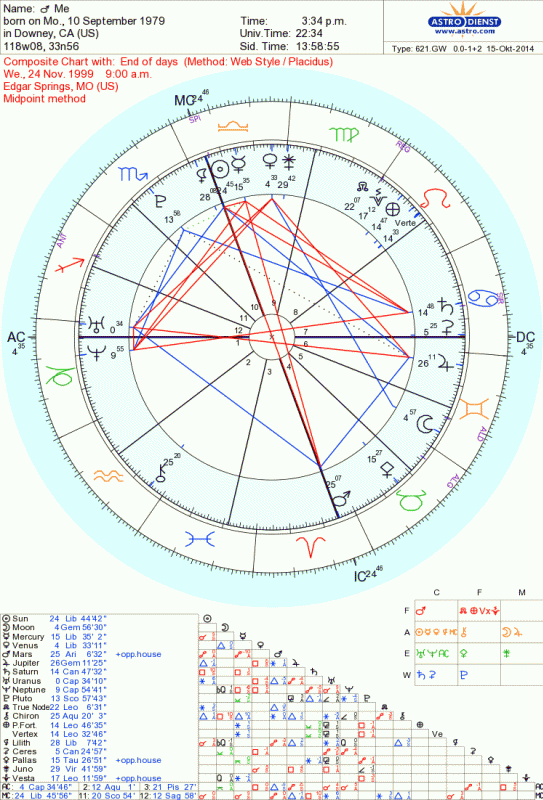 Now, me and the creeping death single.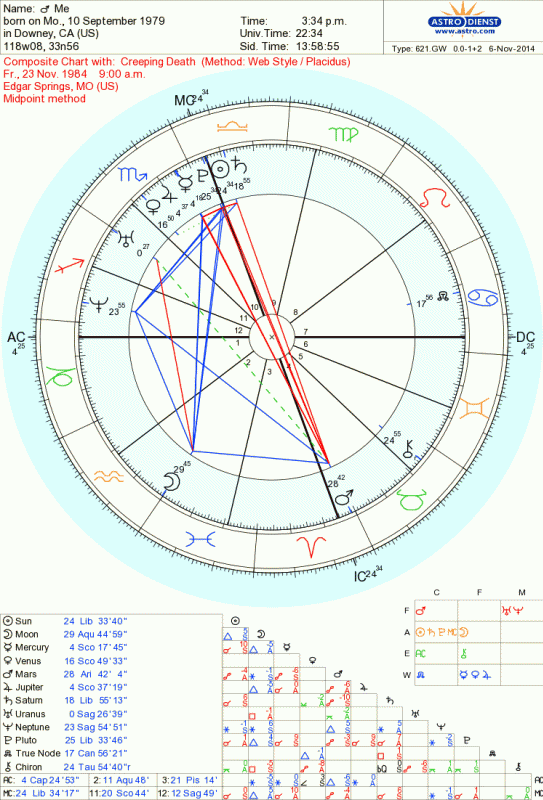 Me and the single the unforgiven by metallica: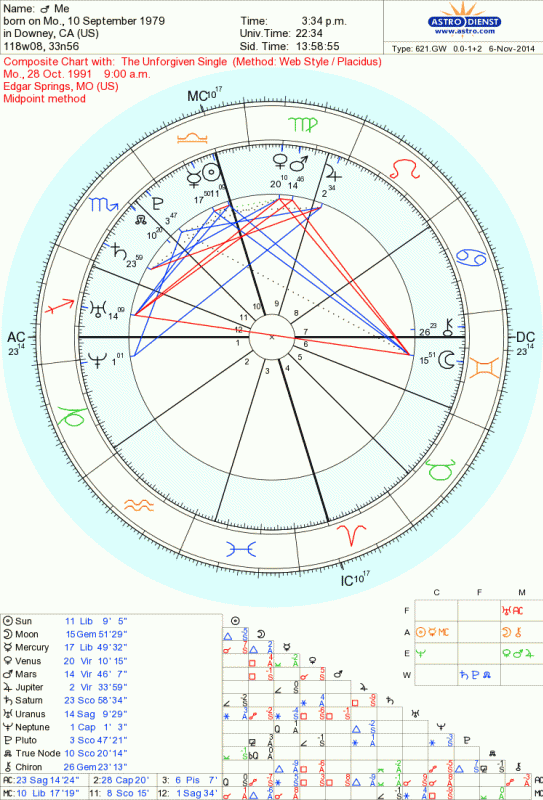 Me and the song the rose: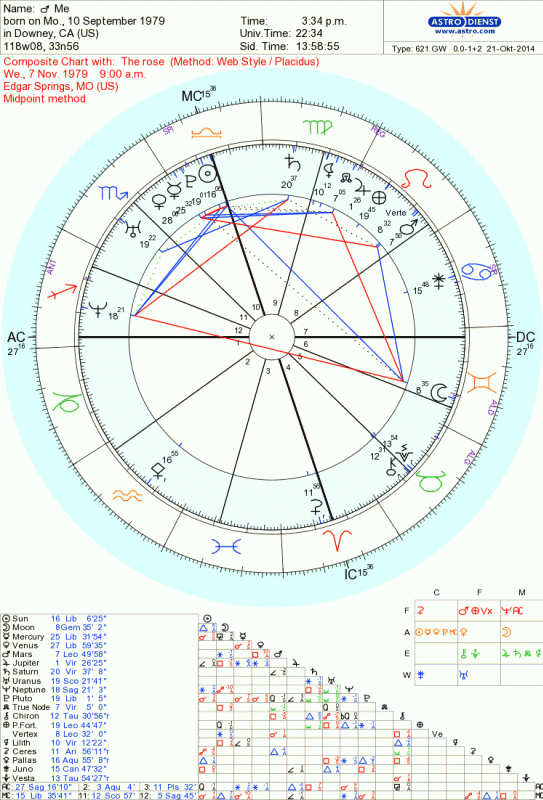 Me and the movie Michael (I am not Michael):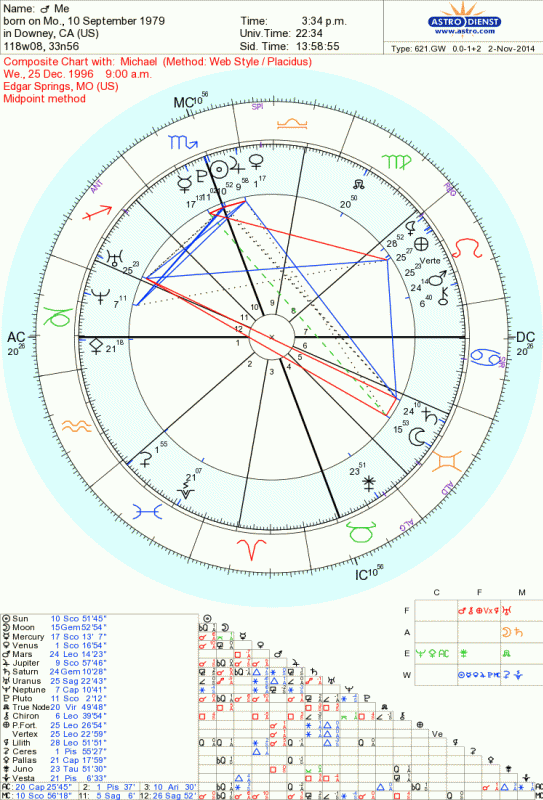 And here is the chart of me and a game I played when I was a kid, Final Fantasy IV which I felt a super connection with, once again 24 libra:
Here's a doosy for you all, me and the lord of the rings, the return of the king:
Me and Titanic
Me and tombstone, this has venus with it also, and mercury and pluto not far off.
Me and the movie stand by me
Last edited: