According to the Gemstone File (and other sources) The Vatican had known Jesus' birthday from the very beginning, but he was an Arab and they didn't want that information out and still don't.
His birthday was, supposedly: 16 April 6 BC (-5 greg) at dawn --- Triple Aries.
You can see how most of the planets are shoved together and might create the relative alignment needed to create The Star of Bethlehem.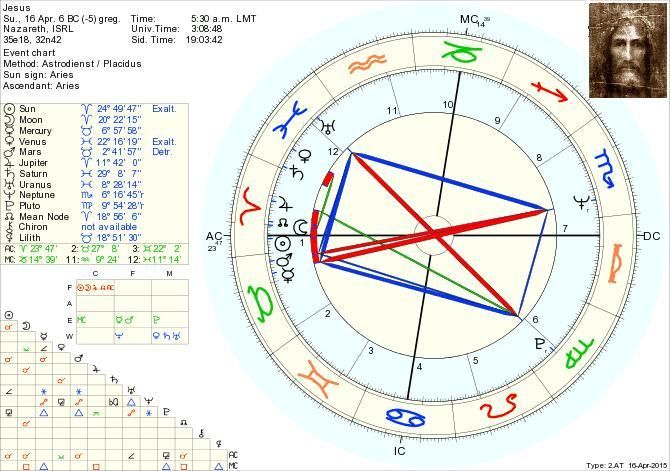 The Aries Rising would make some sense, too, as there is a YinYang dynamic between Aries & Scorpio -- especially Aries Rising & Scorpio Rising (and Scorpio Rising/Moon in Capricorn is apparently the combo of The AntiChrist, according to Nostradamus at least).
Last edited: