Xmas is approaching fast. Wishing all festive peace and happiness etc.
Today I wondered what would Jesus' birth chart be like?
Him Being God I am not sure how well Astro applies, but hey when you have a tool try it even if it does not work. You may learn something.
First of all there is argument as to the exact date of His Birth. of course 25th Dec Yr 0 is one most Christians use. Other dates I have found for this are:
7pm 11th Sept 3BC
29th Sept 5BC
I was also wondering how far my character would be from that of Jesus' human character.
I was a little shocked to compare my birth chart and have found quite a few planets in my chart in similar signs but rotated 90 degrees....ouch.
Any natal analysts out there....please discuss it.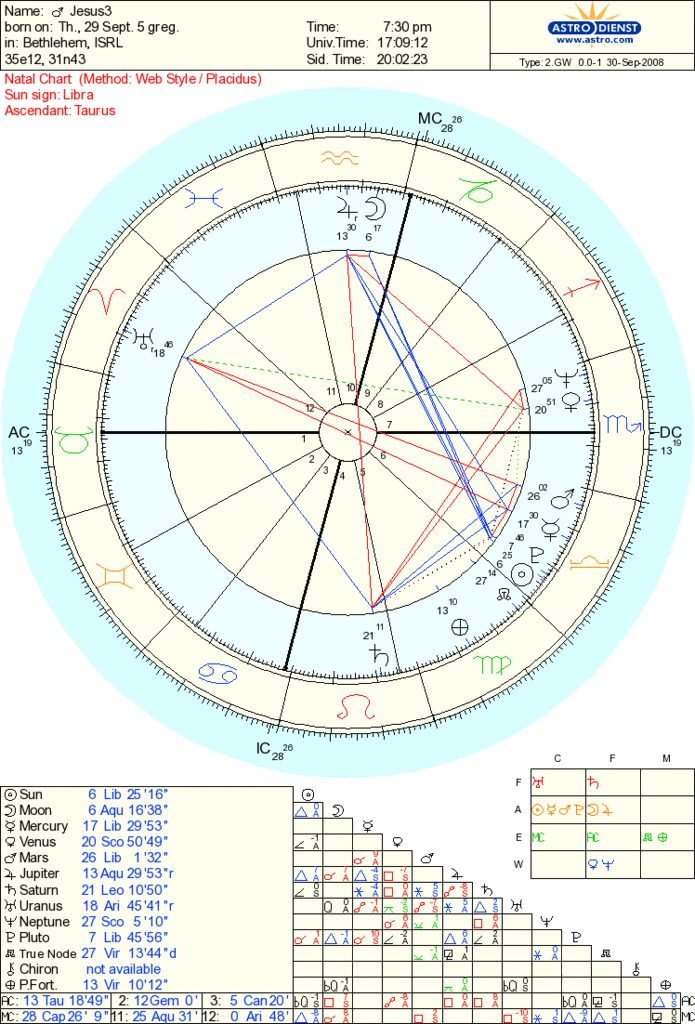 Last edited: