Here's the video Cap.
AND in Denver, CO, they are giving away bags for a disaster on Sept 24th!!!
Wow, nuclear plant meltdown would be a catastrophe!!! Pray it doesn't happen.
"Everyone will not forget September 24, 2022 and everyone will know exactly where he or she was"
Why?

Why does he believe that September 24th will be so historic?

Video of this clip has been going viral on social media, and you can watch it for yourself right here.
Full speech at end of article.
UPDATE: It seems clear that he misspoke about that date and meant to reference February 24 as reference with the full speech at the bottom of the page using closed caption translation into English. Things are moving at a rapid pace in the world today. It seems that you can't ...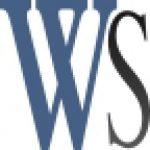 thewashingtonstandard.com