I asked the question "Will I have true love in the next year?" today at 11:52 AM and got a late ascendant. Why? How could I possibly know if I will find love? My ancient astrology reading material says that late ascendant can indicate a person asked a question "out of despair", which is valid. Why would anyone ask this question nonchalantly?
I took the chart to be radical, as the hour ruler is moon (in Pisces), and the ascendant is Jupiter rising. Now my concerns are as follows:
1. Is mercury (7th house ruler) the significator for this question, or is it venus, the 5th house ruler? When I asked the question, my mind was on real committed love , not just a relationship and pleasureable moments.
2. Is the aspect of the moon to my significator Jupiter a "yes" answer? The moon also happens to be hidden in the 7th house of this chart!
3. Or is the fact that mercury is combust and R at 0 degrees scorpio indicate
a big fat "no"?
4. If the significator for this question is Venus, what does it mean that Venus is at 29 degrees Leo entering relationship-focused Libra? Does that not indicate changes coming soon? a possible turn of events?
5. Is Saturn in this chart collecting light between Venus and Jupiter?
These features on this chart have confounded me today. Obviously I hoped to find a definite yes to this question, but these signs point to "I don't know, maybe" at best. I appreciate a discussion on this, feel free to help me out please! Thank you!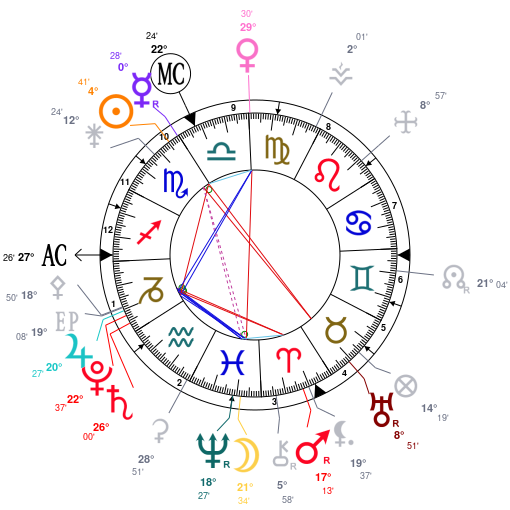 Last edited: