Hi all!
I've known this guy for almost 10 years now but only became closer friends with him for the past 5 or 6 years, due to mutual friends. We have the same "main group of close friends" and we all share very close bonds together, however with this specific guy I've never had that kind of "best-friend" type of connection - just good friends that hang-out whenever we go out as a group.
There is this one problem, though... He is an extremelly blunt person, often comes off as very verbally agressive and confrontational in conversations. I don't feel that he is mean-intented, it's just the nature of who he is, though... It doesn't take too much to get him irritated either. He is not extremelly expressive though, I'm not quite sure how to explain it exactly... Sometimes I can feel that he is being quiet, just observing while judging you or the situation, and all of a sudden makes a nasty, precise and blunt comment attacking you. Sometimes it's easy for me to just ignore and move on but lately it has been bothering me, I can't lie! Adding to this, he seems to have zero empathy skills. He can act in a very cold manner. However, besides our differences in nature, we have some great memories and shared good experiences together (again, due to those mutual friends) and I do value his friendship and some qualities of his personality.
On Saturday, a friend of ours posted a photo of us of some years ago and I made a comment, which he then indirectly criticized in shape of a question, as usual ( he somehow always seems to find something to criticize about me or what I say ). My gut was telling me to not even answer and I wasn't planning to, however yesterday, while answering to other friends, I ended up answering him aswell, only to find this morning another nasty comment from him there. This time I didn't answer but when I read that I just wondered why does he seem to be so judgemental of everything I do!
At that point the thought of making a horary chart popped up in my mind and my question was "How does he see me as a friend?". Because I am at a point where I actually begin to doubt that he even appreciates me as a person? I don't know, I just feel that he gets easily annoyed with me. I do have to say though that he doesn't act this way only with me. He is generally like this. Maybe I make myself an easier "prey"? lol I don't know. It just bothers me because I'd like him to value me more as friend, as I do with him in spite of our evident differences!
I will now post the chart and make my comments about it in a post below.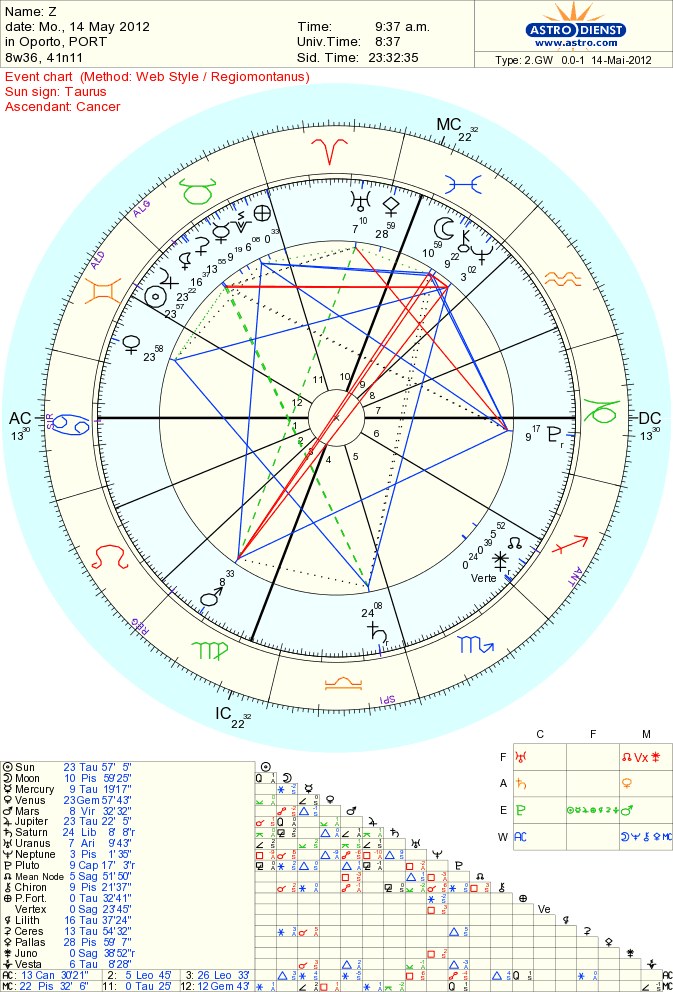 Last edited: