Alec Baldwin appeared on stage at a film festival
and talked about ongoing lawsuits
after the fatal shooting on the "...Rust..." set
when Alec Baldwin killed Cinematographer Halyna Hutchings
at point blank range
they're especially going to sue the rich person who was holding the gun.
Once again Baldwin tries to manipulate
Alecs father was a professional Marksman
who would routinely go to shooting competitions.
You think he didn't teach his own sons how to handle and shoot guns?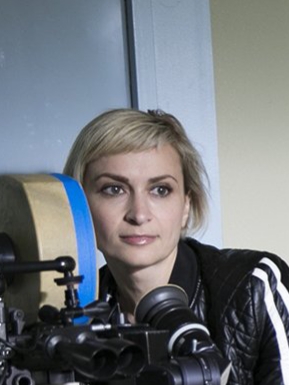 Lawyer Reacts: Alec Baldwin says '...Rust...' lawsuits are going after rich people
https://www.youtube.com/watch?v=U8AQjRtydrs


ALEC BALDWIN
ACTOR & PRODUCER
Lesser Malefic MARS-ruled Sun
is in the domicile of GREATER MALEFIC SATURN
natal TAURUS MERCURY is in a domicile of VENUS
natal VENUS is in the domicile of GREATER MALEFIC SATURN
no time of birth




He hired an inexperienced armouror.
He fired the shot that killed Halyna
This woman was a mother, wife, daughter, her life is priceless.

No amount of money will EVER take the place of the person she was
to the people who loved her.
He was the Executive Producer for this film.

He was aware of the safety issues on the set.

He declined gun safety training.

He is responsible.
05:43 "...... and I was involved in a situation where somebody was killed..." comes across as very cold.
No name of the victim
and clearly distancing himself
from the fact that
he is the one who killed her.
Saying "...involved..." is downplaying it considerably.
AB just cannot stop talking He is responsible for pointing gun
at anyone that is not protected
while manipulating the firing mechanism.

Loaded, unloaded, blanks, dummies
if you do not point it at people while manipulating the firing mechanism
it is much harder to shoot them.

His excuse that he relied on experts
but
the person that gave him the gun was not a firearm expert
nor were the unprotected people he was pointing gun at
and the designated firearm expert was not in the church with them.
So on this occasion
he acted without the benefit of experts
he should have said no,
get the firearms expert in here
or we are just a group of non experts playing with firearms.
tacky to suggest her husband is suing him "...to get money..."
instead of
"...for killing his wife..."

ALEC BALDWIN: In Boulder
Baldwin Blames Armorer, AD, for RUST Incident
Couldn't have housing close to the set for the crew but had t-shirts made up that mocked them
why is he even talking about this on a public stage??? hasn't he been told to stop talking about an active case?!
The stupid jerk should never have pointed a gun
loaded or unloaded
at anyone
period
. A person who chooses to handle an actual gun
takes on the responsibility of gun safety.
Being an actor doesn't absolve from that responsibility.
Man up and shut up AB disrespecting a woman who lost her life
due to your negligence.

Her husband lost his wife
and her son lost his mother.


https://www.youtube.com/watch?v=jYWEyZdaQGE Baldwin is Baldwin is placing blame on everyone but the person that fired the gun 99.99% of all guns don't fire without pulling the trigger.
He was a producer on the film set
he could have shut down production any time he felt safety was an issue. He could have fired and hired a different armorer. He helped write and produce he knows the protocol for handling fire arms
he didn't do his job.

Therefore he is negligent.
Hence the lawsuits

but Baldwin isn't really talking about people bringing up suits
against him and the Rust producers
he is upset that no one is buying his version of the incident

Baldwin knows he had a responsibility to ensure the guns safety.
Baldwin knows he should have never accepted a weapon from the AD.
Baldwin knew there were live rounds on set
because it was part of the reason some crew members walked off.
Baldwin knows the protocols of firearm safety on set
and has for decades.

Baldwin insisted on a low budget Armorer and AD
and even told the Armorer she had to do two jobs
one as Armorer and one as Props Manager.

Baldwin knew that the only person he should have taken a firearm from
was the Armorer
but she wasn't even in the building
so why was the weapon?

There are a slew of negligent acts
that lead to poor Halyna's death
and most of it lies on Baldwin. Alecs father was a professional Marksman who would routinely go to shooting competitions. You think he didn't teach his own sons how to handle and shoot guns?